Tutorial
How to make a hand-tied bouquet by Joseph Massie
Cymbidium is a beautiful flower that allows you to stand out as a florist. Whether you make a bouquet with an entire sprig of Cymbidium or incorporate individual Cymbidiums in a bidemeier bouquet, every style has a challenge.
Florist Joseph Massie will show you the many uses of the Cymbidium. You can make his designs with a personal twist. He also gives very practical tips.
Give your feedback in the comments on the Cymbidium.info Youtube channel.
Tip!
If you are making a large bouquet with several Cymbidium stems, give your hands a rest. Tie the stems in between. This gives you more grip and the bouquet stays in the right shape.
See even more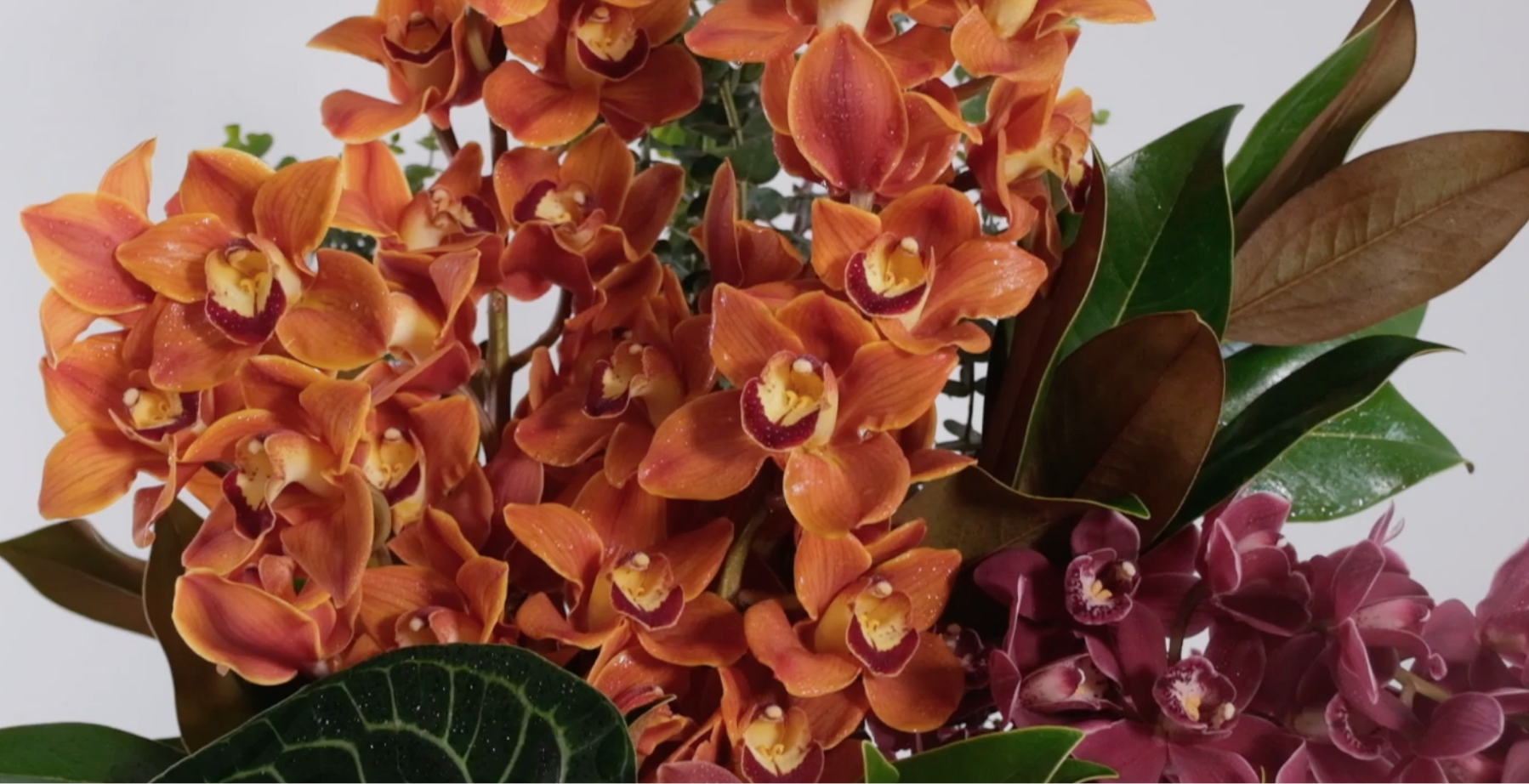 Follow all tutorials and learn
to work with Cymbidium
Receive the latest news, facts and Cymbidium tips in your inbox.